A peek into how 9 brands leveraged NFC to increase engagement and value
Sneaker giant adidas has been on the cutting edge of NFC Technology since 2013, embedding it's Boost running shoes, enabling shoppers with an NFC capable phone to tap it for detailed product information and to see reviews. Check out how these nine brands, including adidas, leverage NFC technology to further engage their customers, secure their product authenticity, and increase their customer's lifetime value.
FIFA World Cup Official Game Ball ($124)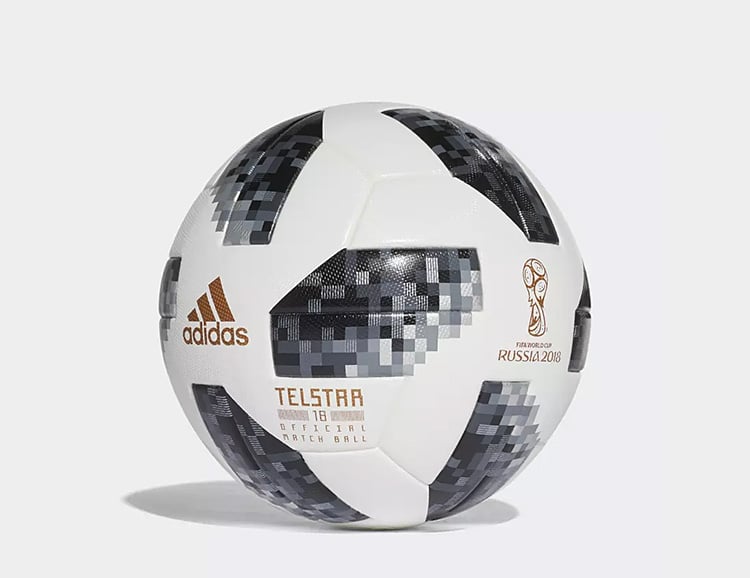 This football kicks off a new digital field for fans to play, create, and interact with others around the world. This ball brings the FIFA World Cup into the 21st century.
Tap. Connect. Create. Each ball unlocks exclusive content, special challenges, and behind the scenes footage of your favorite players.
Looking to stay warm this winter? This jacket has done the research for you. Tap to learn about the high-tech materials and production techniques used in the garment.
The embedded NFC technology provides a seamless one-stop shop where you can discover DYNE's story, access a lookbook, and purchase complementary items right then and there.
Stop rubbing that magic lamp wishing for a genie to appear. Instead, tap your phone for your Genie in a liquor bottle. He grants you not 3, not 4, but 5 wishes to take your summer to the next level.
Malibu's Genie grants you five 'Because Summer' entertainment pieces: instant-win competitions, user-generated content competition (win a holiday in Barbados), bartender in a bottle (summer drinks recipes), bar locator, playlists, and more.
adidas Ultraboost Parley Shoes ($180)
You are what you wear, but what exactly are you wearing? These shoes kick off a new way to stay informed about adidas's sustainable cause.
The NFC experience embedded in the heel of the right shoe teaches you all there is to know about the Parley revolution.
Ever wonder if your toys come to life when you're asleep? Don't just imagine. Amiibos actually brings toys to life with a simple tap.
Amiibos are character figures or super-portable cards that enrich your gaming experience. Tap to add characters to the game, unlock bonuses, level up, or customize your character. This works for game consoles that support NFC such as Nintendo Switch, Wii U, Nintendo 3DS XL, and the Nintendo NFC reader accessory.
Shoes purchased on the Sneaker Con app or at the event include an NFC Legit Tag. The tag is loaded with information about the sneaker, including the model name, size, condition and SKU. All information can be added to your virtual closet for future reference. You'll know it's the real deal when your screen prompts this message, "Legit. Sneaker Con Authenticated."
Mr & Mrs. Canvas Parka Midi
This designer jacket lets you take ownership to the next level. Tap to register and digitally tag yourself as the owner of your product.
Starting with the Fall/Winter 2018–2019 collection, all Mr & Mrs. Italy products will be embedded with NFC tags to guarantee originality.
Chelsea FC & NBA Connected Jerseys ($90)
The Chelsea FC and NBA Connected Jerseys bring the courtside experience straight to you with just a tap.
Just because you can't see it doesn't mean you can't experience it. Tapping the NFC tag, hidden underneath the Nike Connect logo, allows you to collaborate with Nike designers on a special edition jersey. The technology also unlocks match tickets, your favorite player's playlists, exclusive gear, and promotions throughout the season.
In the world of designer goods, there's bound to be few bad apples in the bunch. Good thing this designer handbag makes it easy to spot the real deal.
PINKO uses NFC to verify the authenticity of its Love Bags by combining beauty with smart technology. Each bag is powered by an NFC chip positioned inside the back logo. The experience takes you to a dedicated page where the authenticity of the Love Bag is verified in a blink of an eye. How clutch!
Subscribe and go deeper with our resources
Interested in learning more about us?
Feel free to visit our social media pages and don't forget to like & share 🙂